10 Amazing Reasons Why You Should Visit Morocco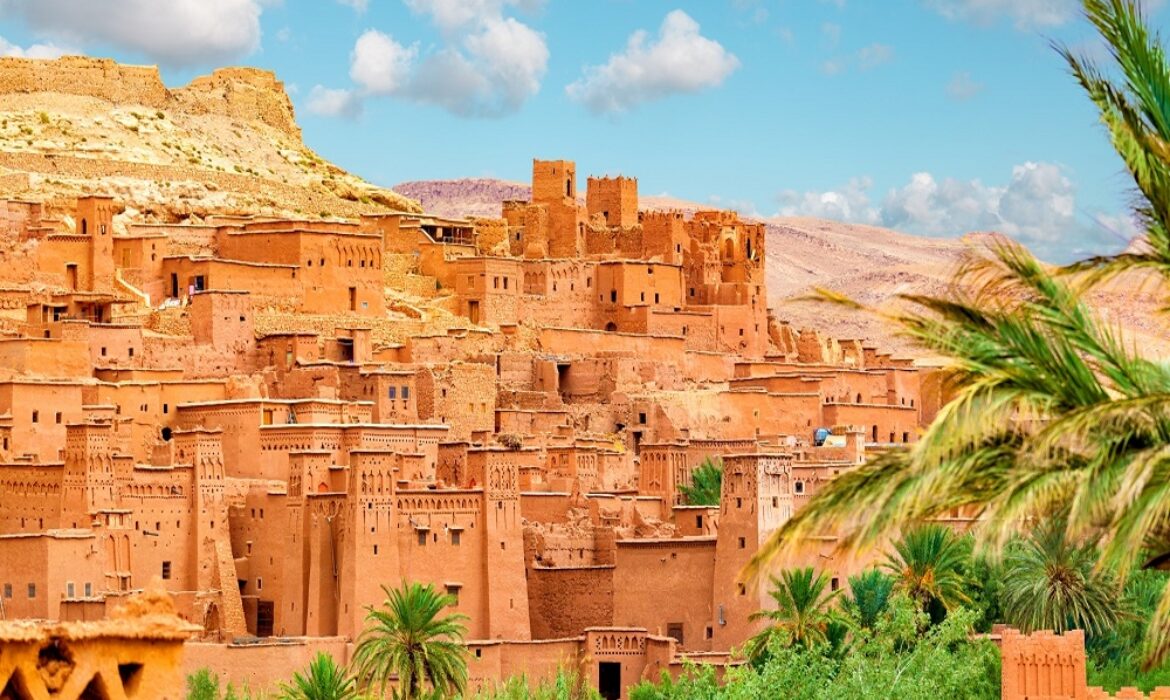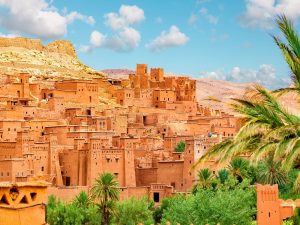 A land of myriad contrasts, Morocco is one of Africa's most preferred tourist destinations. With a beautiful coast on one side, and a desert on the other, the country is also home to Toubkal, the highest peak in the majestic Atlas Mountains as well as in North Africa. And if these aren't reasons enough for you visit Morocco, here are a few more motivational pointers on why every travel buff absolutely must travel to Morocco:
1. To Explore Marrakesh: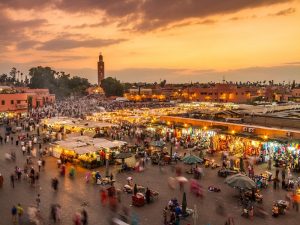 Perhaps the most striking city of the Arab World, Marrakesh (also written as Marrakech), is the foremost selling point of Morocco tourism. Filled with small alleyways and mesmerizing medinas (local shopping centres), Marrakesh is enough to keep you engaged and captivated for days altogether. Any traveller who's stayed or explored this exhilarating city will acknowledge that Marrakesh is one place that barely pauses for breath at night.
2. To Experience Urbane Casablanca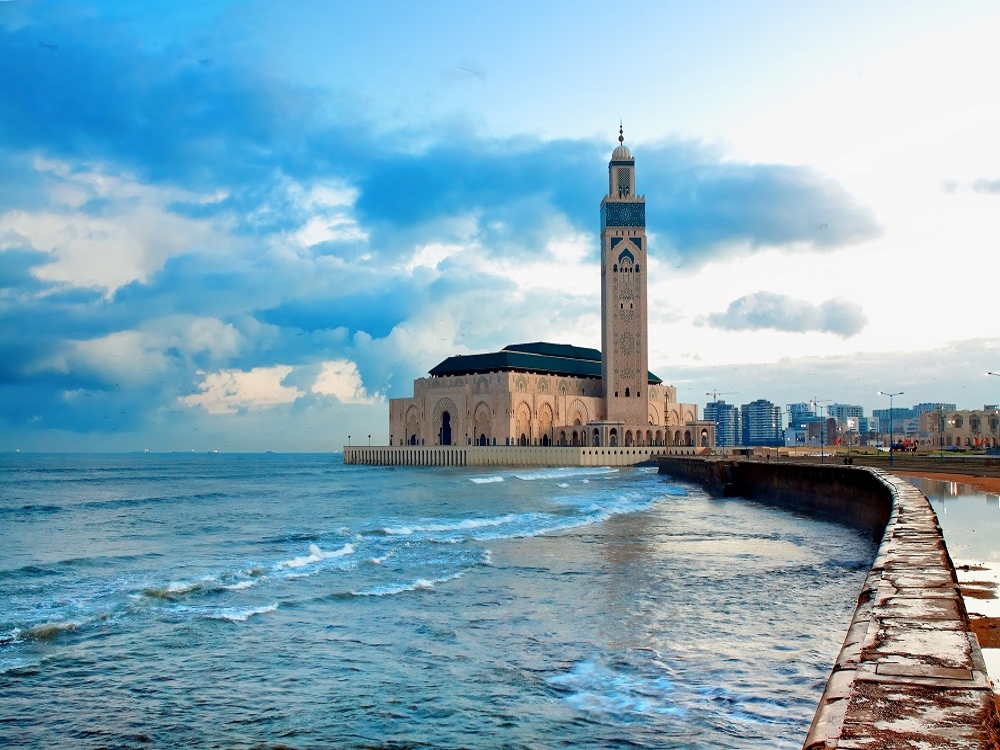 Experience the urbane sophistication of Casablanca, a major city of Morocco that has unique mix of contemporary architecture and a typical French look and feel. Casablanca has tree lines boulevards, a funicular tram line, quality nightclubs and chic cafes and restaurants. The Corniche is a special street in the city dotted with nightclubs, cinemas, hotels, fast food chains and a tourist friendly hotspot known for its sprawling views of the Atlantic Ocean. The city is also known for its striking Hassan II Mosque, designed by French architect Michel Pinseau in a Moorish style.
3. To Seek Inspirations in Tangier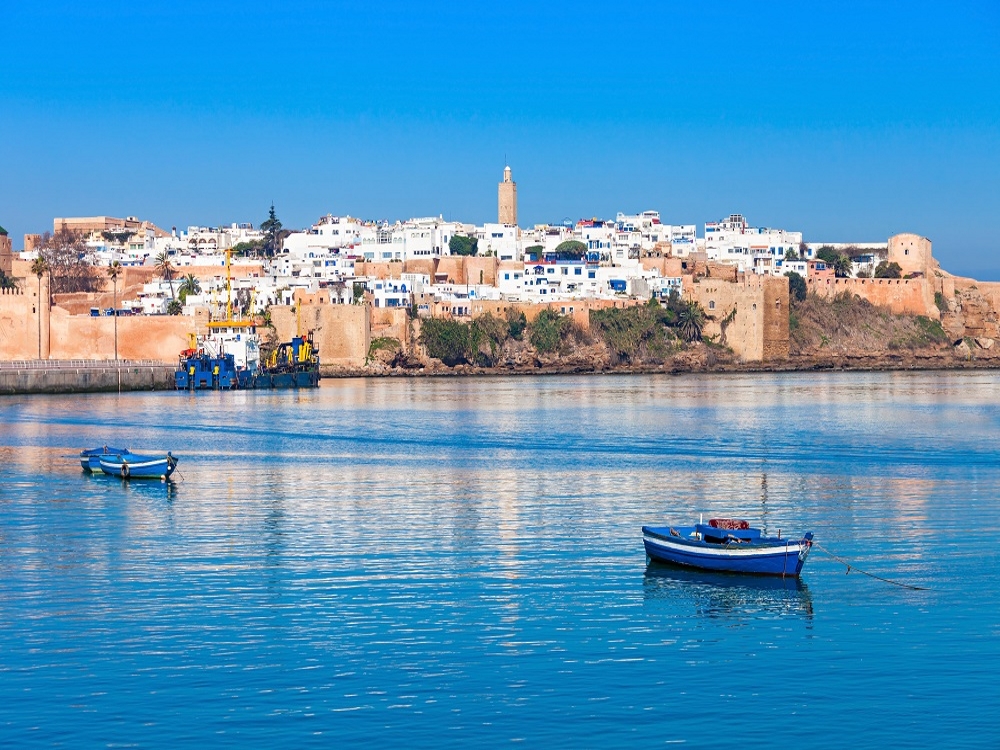 The city of Tangier has a unique cultural mix of North Africa, Spanish, Portuguese and French. Located at the tip of North Africa, Tangier is separated from Europe by the Strait of Gibraltar. This amazing city has interesting labyrinths of streets dotted with white washed traditional houses. Streets are dotted with cute cafes, shops, and restaurants that have seen the presence of numerous European and American writers. Its old Medina still retains the old world charm while the former palace of the Sultan of Morocco, Kasbah continues to charm visitors. Tangier is also the final resting place and the tomb of famous travel pioneer – Ibn Battuta. Don't forget to pay your respects. Delicious seafood, coffee, fresh juices are added charm while spectacular beaches and historic monuments are enough to keep your busy.
4. To Tread the Ancient Mountains of Africa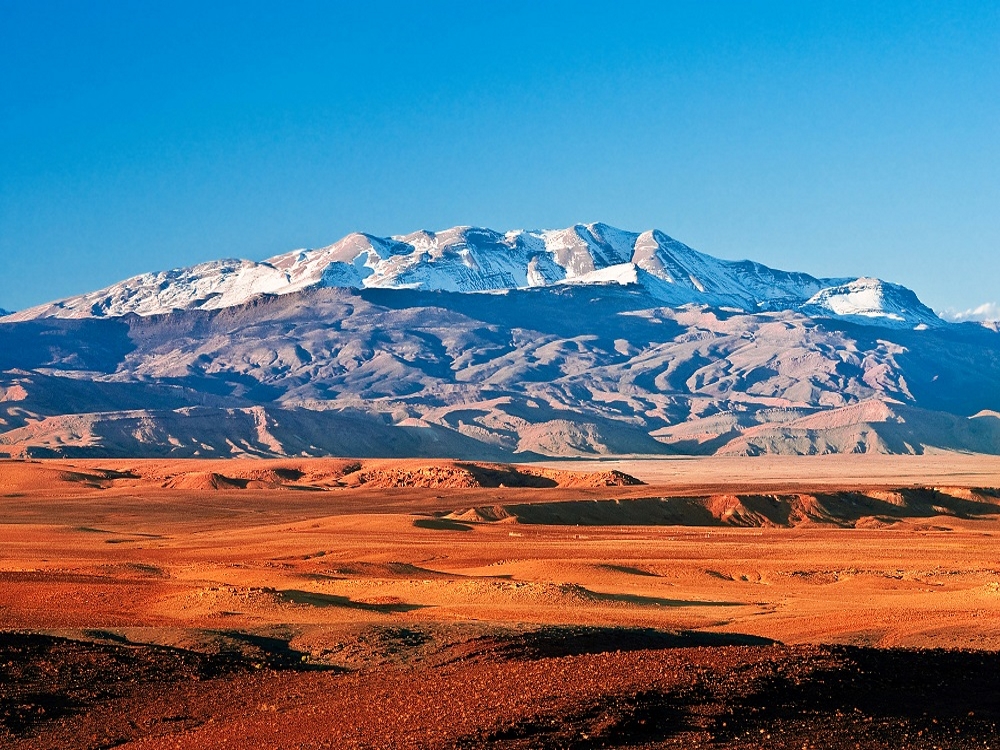 Morocco is a heaven for hiking enthusiasts – from the High Atlas Mountains to Middle Atlas Mountains to Anti-Atlas Mountains to Rif Mountains, there's absolutely no dearth of hiking trails in this amazing country. What's more, Mount Toubkal, the highest peak in North Africa, is situated in Morocco.
5. To Get a Glimpse of Moroccan Traditions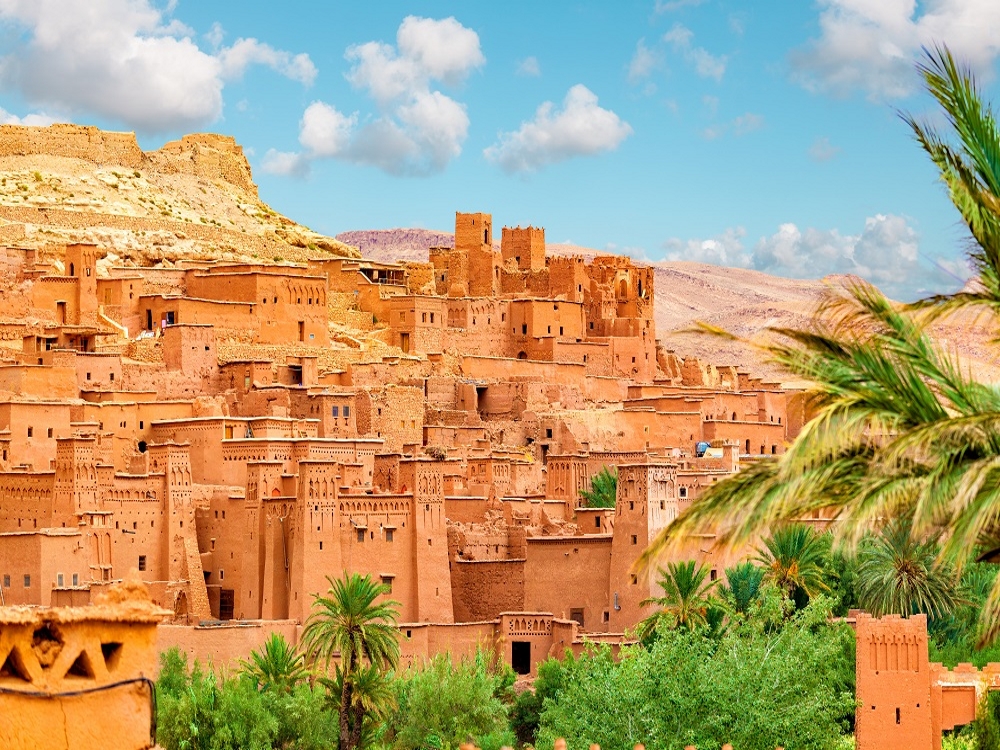 Today, many Moroccan riads (traditional houses or palaces with internal gardens), have been converted into hotels to attract foreign tourists looking for a classic experience. Boasting of splendid architecture, riads are not only lesser expensive than hotels, but also guarantee a memorable experience – complete with excellent food, timely service, and a royal atmosphere. The best place to experience the traditional Moroccan way of life is to stay few days in Ait Ben Haddou. This historic mud brick city is a designated UNESCO World Heritage site and has featured in numerous Hollywood movies.
6. To indulge in Delicious Moroccan Food: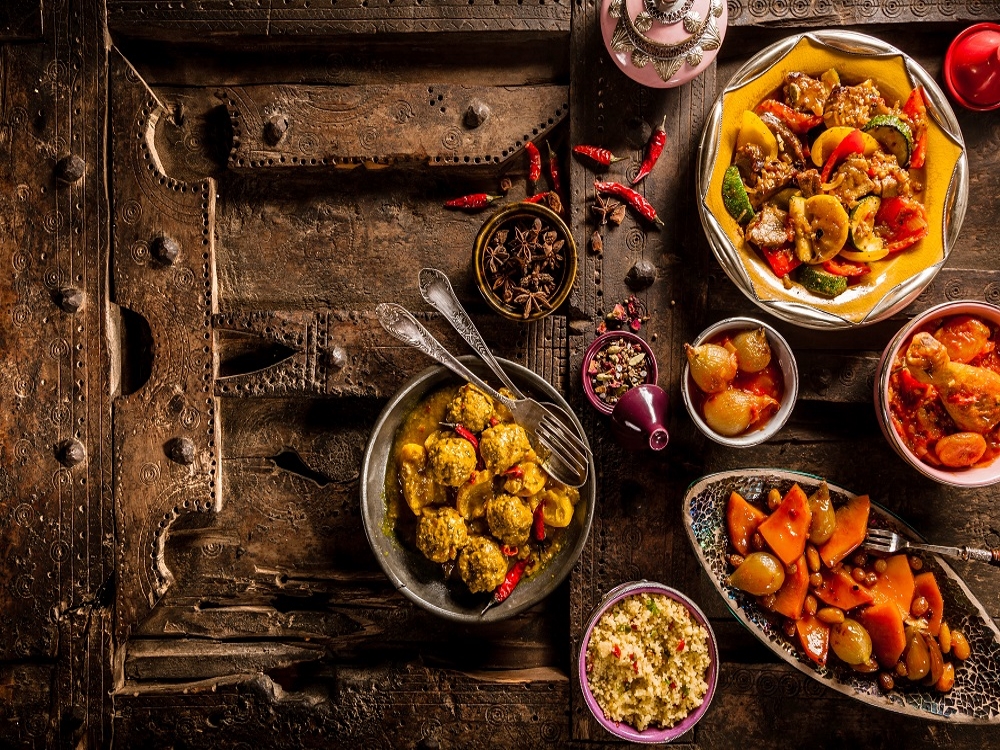 Some of the world's most exotic and delicious cuisines inarguably come from Morocco. From B'ssara (rich soup of dried broad beans), to Tagine (dish cooked in earthenware pot), to Fish chermoula, to Harira (traditional soup), this country a palatable delight for every food lover!
7. To Shop for Amazing Handicrafts: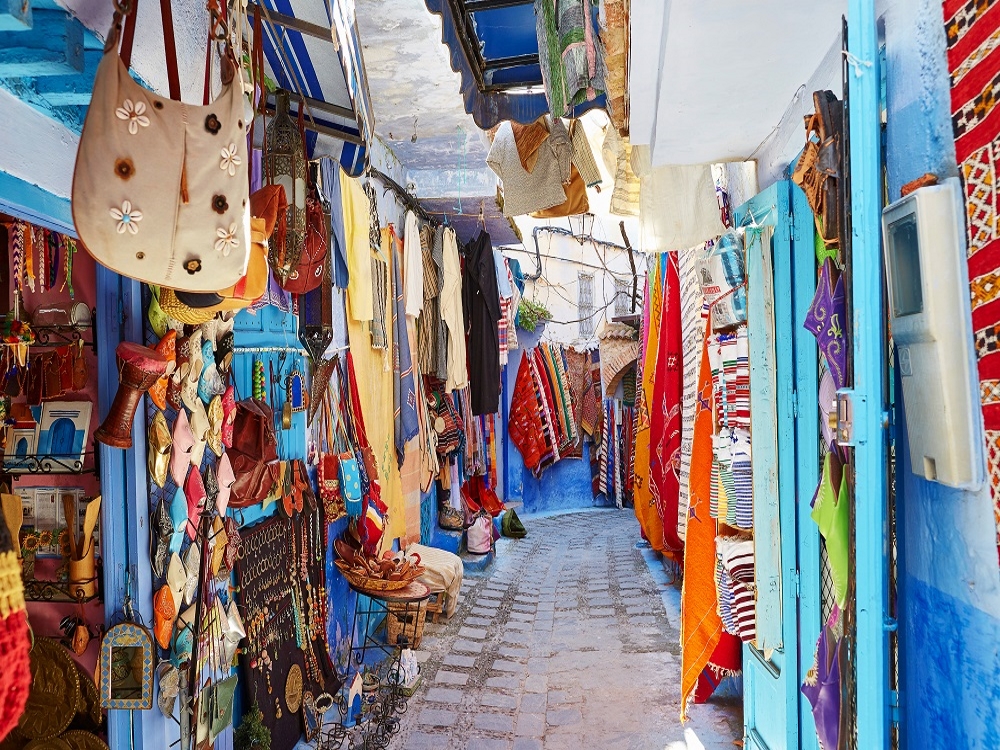 There's nothing more challenging or more satisfying than shopping in a Moroccan medina. From colourful slippers and pottery, to spices and jewellery pieces, to brilliant silk embroidery, and to leather bags and Berber carpets – there are a million things to take back as souvenirs on your Moroccan holiday. And god help you if you're a shopaholic, you'll be left confused on what to buy for the rest of your trip!
8. To Savour the Moroccan Mint Tea: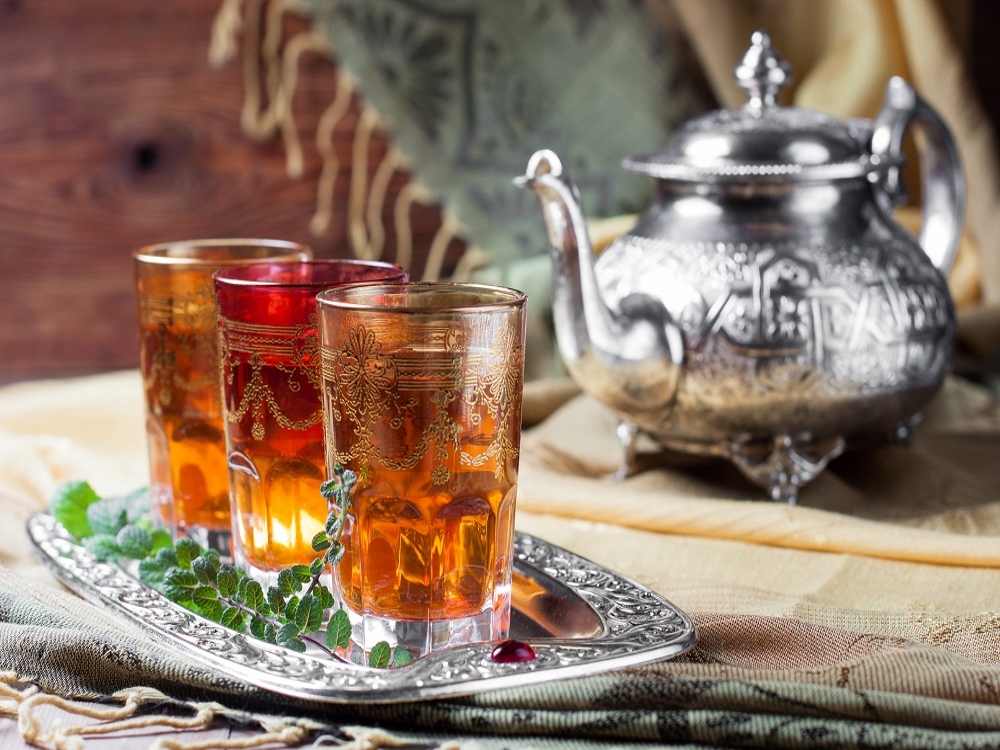 Whether it's the riads, the medinas, high-end hotels, quaint cafes or bistros – you simply can't escape the charm of Morocco's mint tea with delicious local pastries! While the tea is served everywhere you go and has the same taste, the pastries vary from place to place.
9. To Laze in the finest Moroccan Beaches: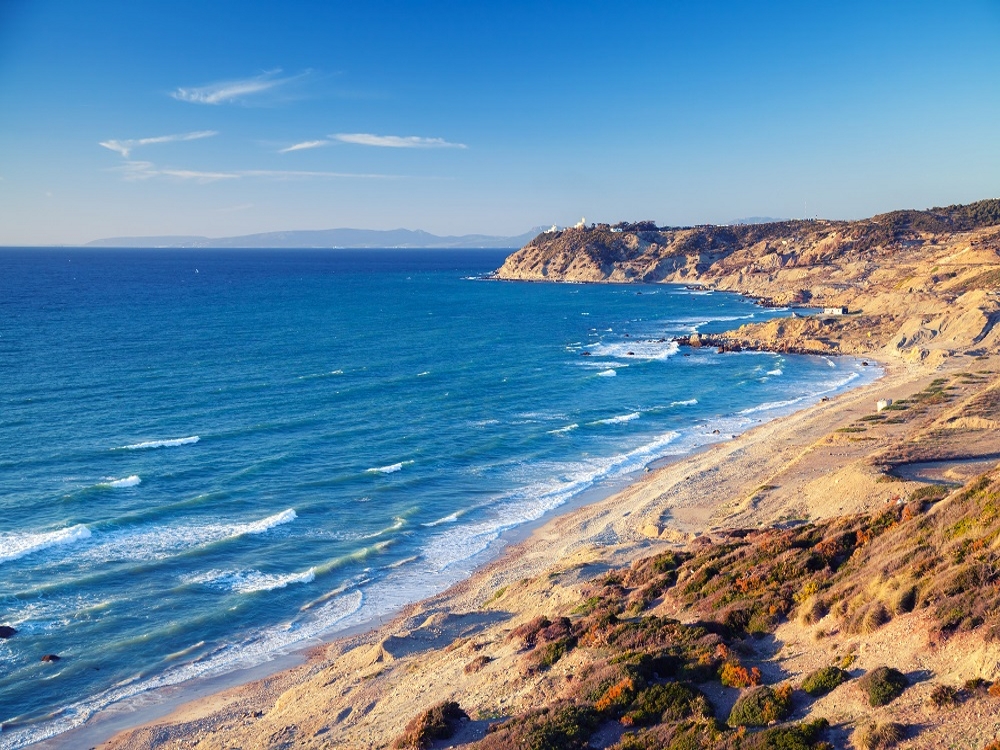 With a coastline that covers around 1,200 miles on the Mediterranean Sea as well as the Atlantic Ocean, Morocco has beaches for everyone – sun-lovers, surfers and nature-seekers. While Agadir and Casablanca are ideal for families looking for some quiet time with their loved ones, Essaouira and Sidi Kaouki are abuzz with water-sport enthusiasts. Plage-Blanche, a beach in the middle of an ecological park, is perfect for spotting some Moroccan wildlife and getting away from crowds.
10. Morocco Travel is Inexpensive: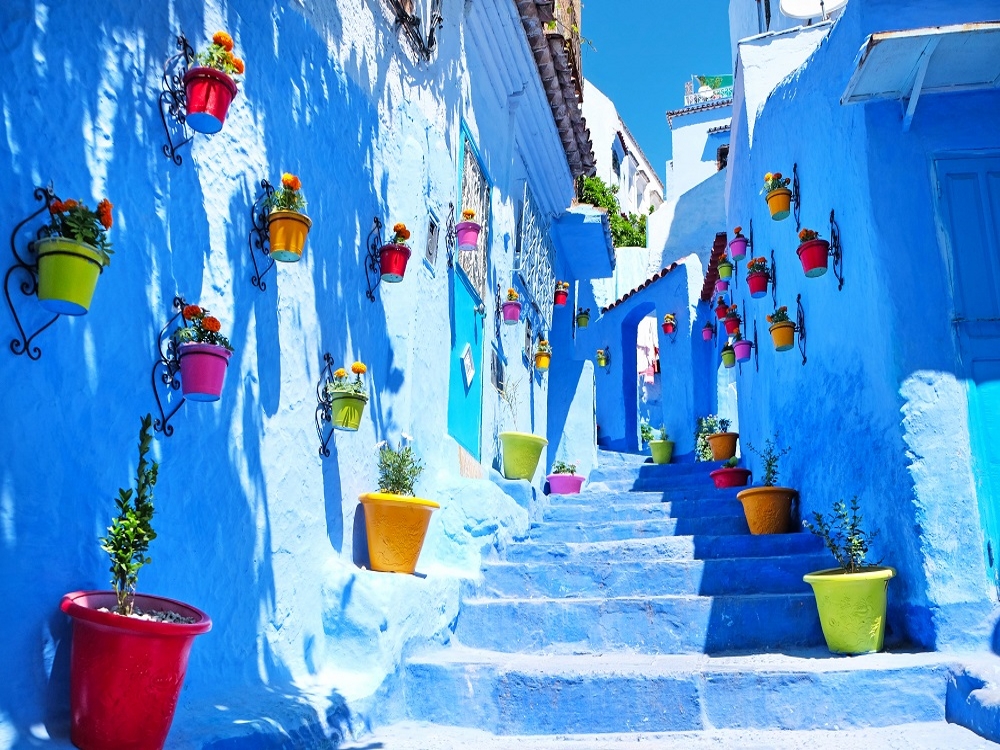 For those anxious about the high cost an international trip demands, worry not! Morocco can be an economical and delightful escape, even during the winter months. There are plenty of amazing destinations like the striking blue city of Chefchaouen, located in the Rif Mountains or the historic city of Fez and the classic capital city of Rabat.
Source: https://www.holidayme.com/explore/10-reasons-why-you-should-visit-morocco/
Related Posts