Indonesia aims to be top 'halal' destination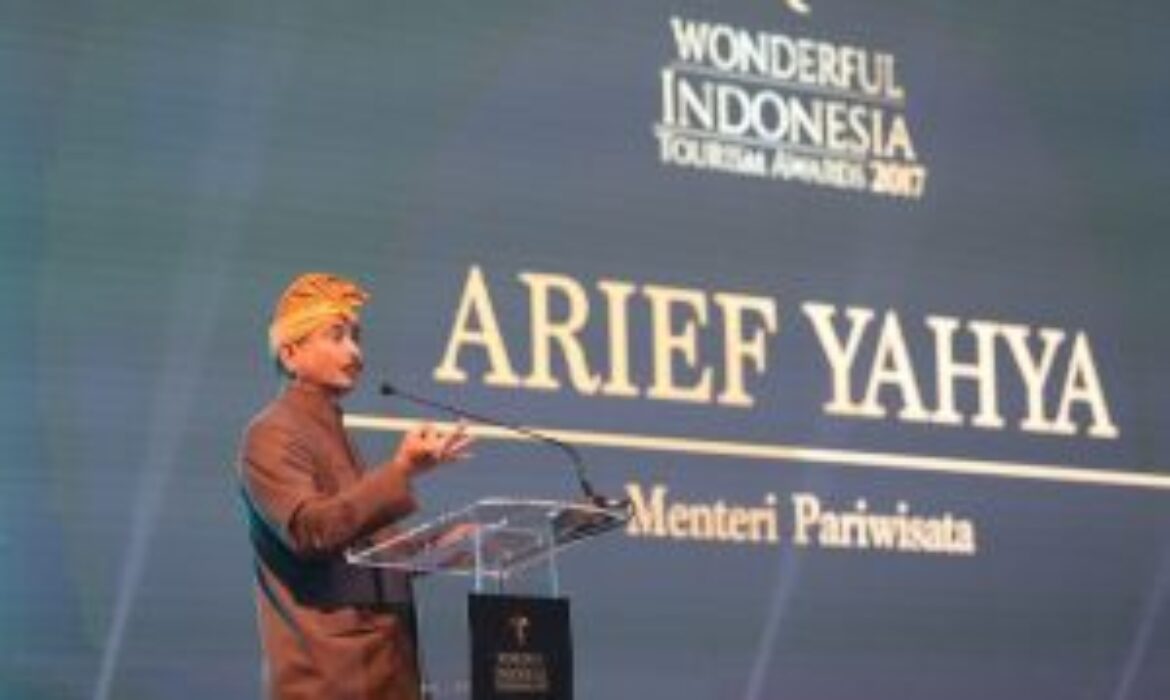 Tourism Minister Arief Yahya (Pesona Indonesia/File)
As the most populous Muslim-majority nation, the country is aiming for the top spot on the Global Muslim Travel Index (GMTI), as part of an effort to achieve the foreign tourist arrival target of 20 million this year.
"We're aiming for 'halal' tourism to see growth of 42 percent this year," said Tourism Minister Arief Yahya in a statement on Wednesday.
With a target of 42 percent growth, Indonesia is expected to welcome 5 million foreign tourists this year from 3.5 million in 2018 and 1.95 million in 2017.
To reach the target, the ministry aims to make sure the country's designated halal tourist destinations are Muslim-friendly.
Head of the ministry's halal tourism development, Anang Sutono, said the country had great potential to see an increase in the arrival of Muslim tourists.
"In 2017, with the arrival of 1.95 million Muslim tourists, 15 percent growth from the previous year, we managed to obtain foreign exchange of Rp 27 trillion [US$1.43 billion]," Anang said as quoted by kontan.co.id.
The GMTI projected the number of Muslim tourists to reach 158 million in 2026.
Previously, the Indonesia Muslim Travel Index (IMTI) 2019 decided 10 major halal tourist destinations — Aceh, Riau and Riau Islands, West Sumatra, Jakarta, West Java, Central Java, Yogyakarta, East Java, Lombok and South Sulawesi. (bbn)
Source: https://bit.ly/2udUCih
Related Posts