Best Places To Enjoy Fall Colours In 2018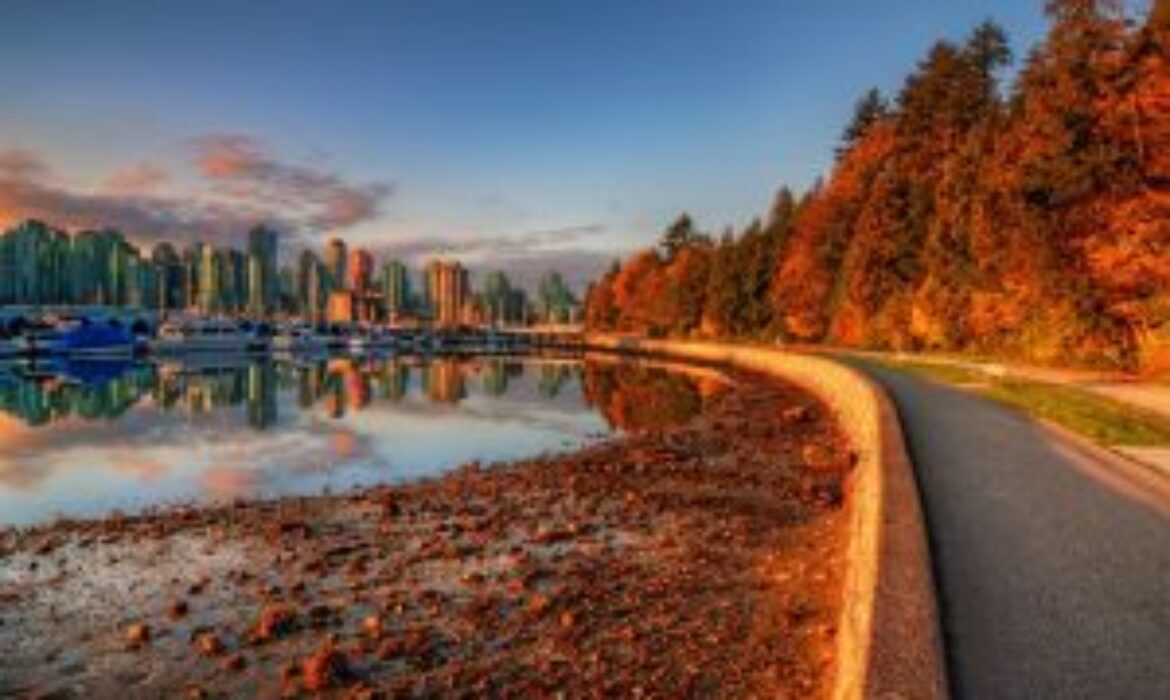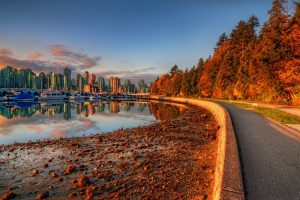 The scorching summer days have finally ended, giving way to the glorious fall season in vast stretches of North America, Europe, and Asia. Also known as autumn, most of us nature lovers eagerly await the months of October and November for the beautiful fall season thanks of its myriad hues of warm colours that cover the sweeping expanse of North American and European wilderness. Autumn in some parts of the world, is all about charming sunlight and fall colours of red, yellow, orange, gold, and ochre! We give you a glimpse into the year's most colourful season that offers the northerners a respite, a glimmer of hope and happiness before the arrival of the long, cold, snowy winters.
Japan's imperial city of Kyoto turns crimson red and blankets its beautiful temples while the New England region of the United States comprising of six north-eastern states, is known for its spectacular fall foliage. United Kingdom's Lake District, France's Loire Valley, Italy's Lombardy, and Germany's Bavaria are some of the ultimate places on earth to witness the colours of nature at its best. This autumn, pick your favourite autumn destination and don't forget to bring your cameras to capture the sheer beauty of the fall colours. Check out top places to visit this year to see the wonderful colours of fall.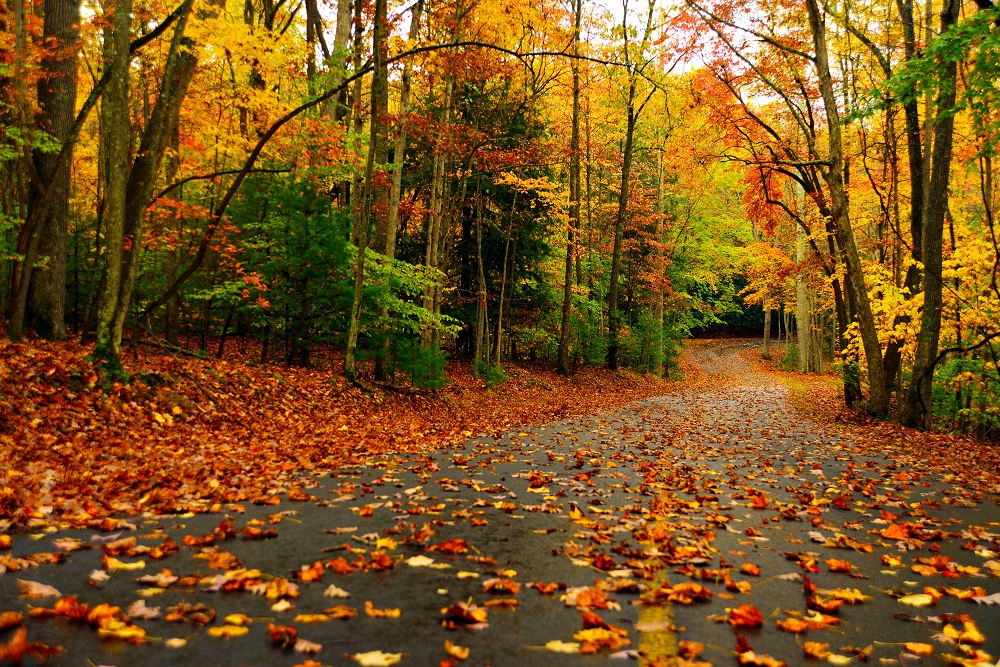 Top Places to Visit in 2018 to See the Wonderful Colours of Fall
……..
Kyoto, Japan
………………………………………………………………
Kyoto, the 'City of Ten Thousand Shrines,' is a magical place, especially during the fall season as the entire city is enveloped in shades of red, yellow, green, among other colours. Known as 'Koyo' or Momiji-Gari (red-leaf viewing), Japan's autumn season is a highly popular time to travel and witness the full splendour of fall colours. Kyoto in Honshu Island of Japan blends traditional Japanese architecture and culture and fuses it perfectly with the magical colours of nature to be the number one destination in fall season
……..
New England, USA
…………………………………………………………….
When it comes to the fall season, nothing beats United States' New England region. Six northeastern states of US – Maine, Vermont, New Hampshire, Massachusetts, Rhode Island, and Connecticut, are blessed with pristine landscape, wilderness, and national parks. This region completely transforms into a charming kaleidoscope of fall colours comprising of scarlet, purple, ochre, yellow, green, and gold. The Blue Ridge Parkway is the most treasured highlight of New England's fall. This spectacular scenic drive starts from Virginia and ends at Cherokee, North Carolina. Speed limit is fixed at 45kmph and there are plenty of exits to visit Shenandoah National Park, Great Smoky Mountains National Park, and several small communities along the way.
………
British Columbia, Canada
…………………………………………………………….
The British Columbia region of Canada is known for its beautiful landscapes, nature parks and gardens, scenic lakes and mountains, charming ski resorts and the beautiful cities of Vancouver and Whistler. British Columbia is also a magical place during autumn as the entire region turns into a magical land filled with warm fall colours. Stanley Park, Yoho National Park, Butchart Gardens, Grouse Mountain, Queen Elizabeth Park, and University of British Columbiaare some of the top places to witness the majestic fall foliage in Canada. Whistler, one of the top Canadian ski destinations, is known for soft summer glow, colourful fall colours and plenty of activities like art workshops, gastronomic dining, beer festival, golf tours, and adventure sports.
………
Lake District, England
…………………………………………………………….

The Lake District of United Kingdom is a designated UNESCO World Heritage Site and is known for its scenic beauty. Comprising of beautiful lakes, rolling hills and meadows, charming villages filled with traditional houses, quaint pubs and cafes and charming lodges. Its off-season in the Lake District, United Kingdom during the autumn, which results in cheaper hotel accommodation and plenty of solitude to explore the charming lakes and hills covered in colourful fall foliage. There are plenty of things to do in Lake District like sampling the local beer, whiskey, delicious food, desserts, pub hopping, exploring the literary connections and plenty of hikes.
………
Loire Valley, France
…………………………………………………………….


Loire Valley of France is renowned for some of the finest French wines and châteaux, is one of the key UNESCO World Heritage sites of France. However, fall season seems to end the tourist flow along with the usual touristy commerce and highlights the true, rustic nature. The vineyards and fabled farms shed their leaves and paint the landscape in beautiful fall colours. It's also the time of harvest, so sit back in a warm and cosy barn or a heritage château, sip the finest wine and eat fresh cheese and simply revel in the colourful landscape.

………
Lombardy, Italy
…………………………………………………………….


The Lombardy region in Northern Italy is one of the most visited and popular regions of the country and is famous for its capital, Milan. Lombardy, Italy is renowned for its cuisine, wines, world heritage sites, museums, music, and fashion, appears different from its typical image during the fall. The countryside and charming Italian towns are filled with magical fall colours which tends to get magnified with ample sunlight along with the local festive spirits.
………
Bavaria, Germany
…………………………………………………………….


The Bavaria region of Germany is renowned for its stunning castles, picturesque old towns and legendary beer and wine festivals. The region lies in the beautiful alpine landscape and is filled with serene forests and lakes. Bavaria, Germany seems a magical land during the fall season, as colours of autumn fill the fields, creating a perfect setting for its several food and wine festivals in its charming cities of Augsburg, Ingolstadt, and Nuremberg including the world-famous Oktoberfest in Munich.
………
Transylvania, Romania
…………………………………………………………….
The mystical land of Transylvania in Romania is known as the land of Count Dracula is a place steeped in legend, quirky traditions and practices in a land dominated by medieval castles, mysterious forests, and mountains. However, unknown to the world, the fall season tends to lift the veil of the Count Dracula's spells and livens-up the land with several farm festivals. As you soak in the delectable food and wine celebration of Transylvania, Romania, don't forget to enjoy a drive through the Fagaras Mountains filled in stunning fall colours.
………
Jiuzhaigou Valley, China
…………………………………………………………….

China's Jiuzhaigou Valley in Sichuan province is a UNESCO World Heritage site and a World Biosphere Reserve. This beautiful and complex natural park of China is a protected area for many precious flora and fauna and looks at its best during the fall season. In the months of autumn, hues of red, orange, and green enhances the appeal of deep blue lakes, colourful Tibetan villages, and rainbow colours of the prayer flags.
Related Posts