Hajj 2018: More than 2 million pilgrims begin journey of a lifetime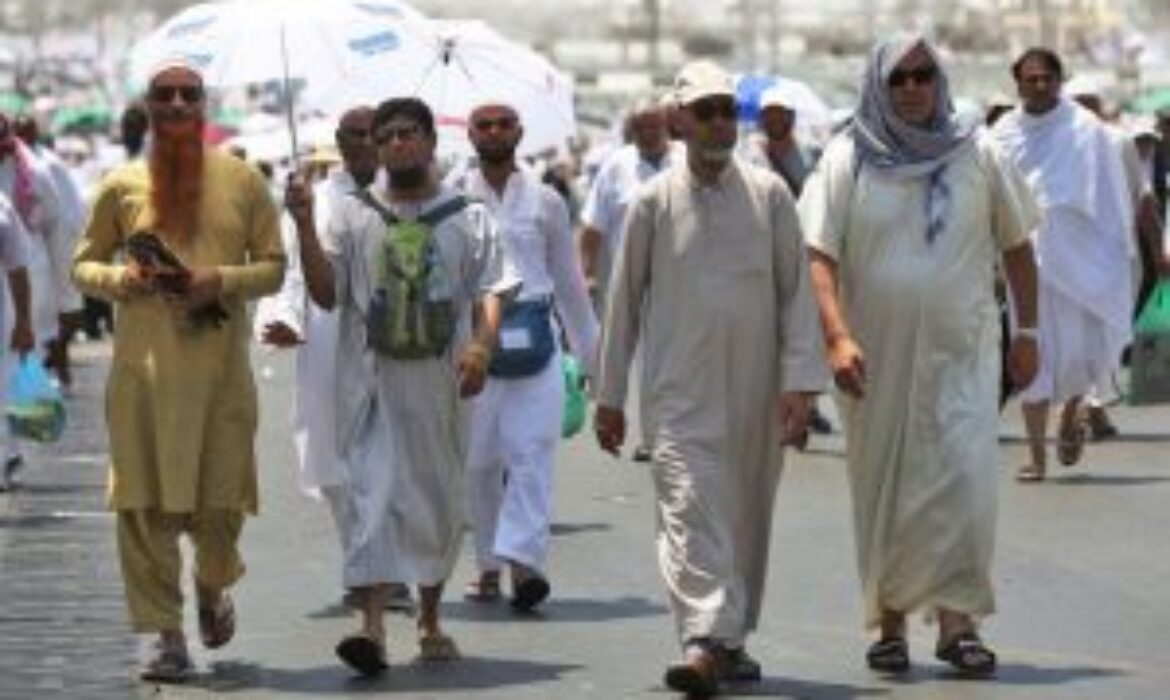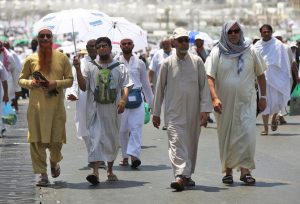 The number of pilgrims in Saudi Arabia passed two million on Saturday, Saudi security chiefs said, as the country finished preparations for the annual Hajj pilgrimage to begin on Sunday.
A final tally will be announced at the beginning of Eid Al-Adha on Tuesday, said Interior Ministry security spokesman Maj. Gen. Mansour Al-Turki.
The pilgrims have flown in from almost every country in the world, but all had a similar story to tell — this is the experience of a lifetime.
"This is the first time I have seen the Grand Mosque and the Kaaba. It is the best feeling of my life to be able to perform the Hajj," said Hisham Mostafa, 50, an accountant from Aleppo who fled the war in Syria five years ago and now lives in Turkey.
Nayef Ahmed, 37, from Yemen, sold a plot of land to be able to afford to travel to Saudi Arabia for Hajj. "Because of the war the cost was very high. But being here I feel comfort and peace and I pray to God for the war to end," he said.
Najwa, 59, from Tunisia, said: "I came for Umrah in 2007 and today after 10 years of registering and waiting, I am here. I cannot describe the feeling. I cry every day."
Over the next few days the pilgrims will retrace the steps of the Prophet Muhammad 14 centuries ago — and their safety and security are a Saudi priority.
"We will prevent any actions that are not part of the Hajj ritual and any act that may impact the safety of pilgrims or their ability to perform the rite," Al-Turki said.
To ensure their safety, pilgrims will wear electronic identification bracelets, connected to GPS. "There is a comprehensive electronic agenda for every pilgrim and we have provided many apps that offer guidance," said the Minister of Haj and Umrah, Mohammed Salih Bentin.
"We have a fleet of more than 18,000 buses, all of them linked to a control system that tracks their path."
The Hajj is an unparalleled logistical operation, with statistics to match. The Saudi Ministry of Health alone has employed nearly 30,000 physicians, pharmacists, nurses and technicians to provide health care to the pilgrims.
The Saudi Red Crescent is operating 127 emergency centers, 361 ambulance cars and 20 emergency motorcycles, with nearly 2,000 staff on duty in Makkah and Madinah.
There will be 22 operational hospitals in Madinah and the holy sites, and 15 temporary emergency centers, supported by a fleet of nearly 90 ambulances and more than 650 paramedics.
Related Posts