Haramain High-Speed Train Reaches Jeddah for the First Time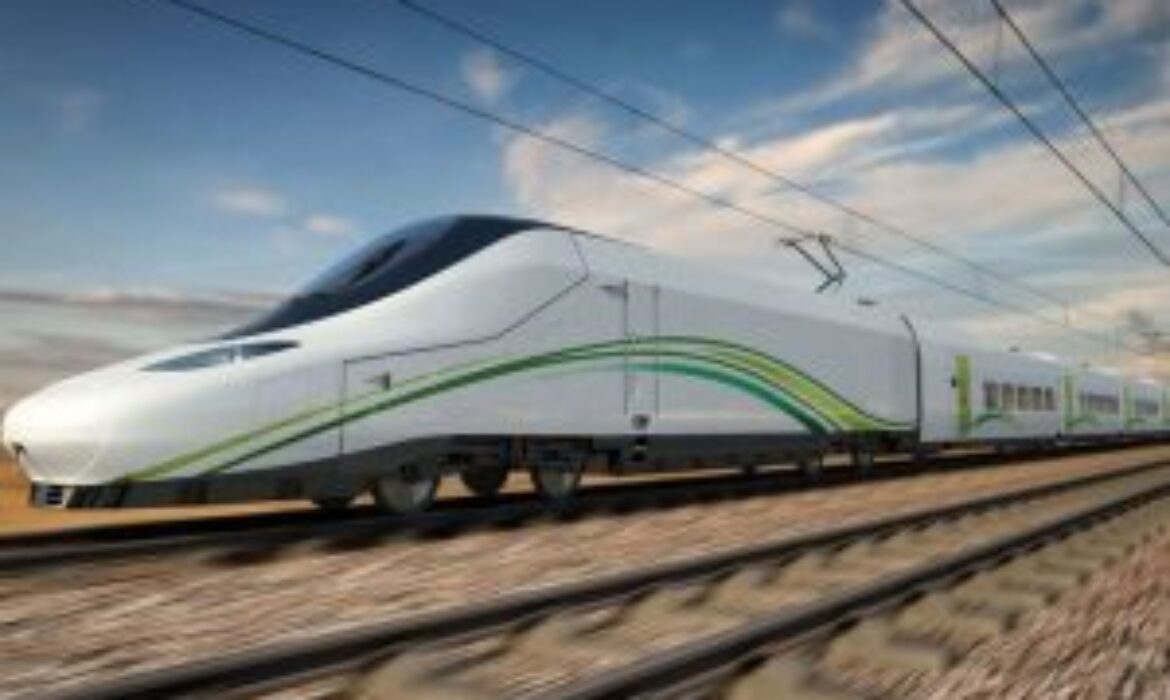 Saudi Gazette – In line with Saudi Arabia's efforts to make Hajj and Umrah rituals more comfortable for pilgrims, the long-awaited Haramain Express Train has arrived at Jeddah station for the first time in the final phase of the experimental operation of the train. Traveling at a speed of 320 km per hour and fitted with the highly advanced equipment and devices, the cost of the Haramain High-Speed Rail is estimated to be SR37.5 billion.
The Train is expected to be put into operation in the first quarter of 2018. The Haramain High-Speed Railway will have 5 stations: Makkah and Madinah as terminus stations, Jeddah and Rabigh as central stations and King Abdulaziz International Airport station.
Traveling between Jeddah and Makkah will take less than half an hour and between Jeddah and Medina will take about 2 hours. The railway, which will bring about a dramatic change in the transportation of pilgrims between the two holy cities, is expected to carry three million passengers a year, besides helping to relieve traffic congestion on the expressways.
Related Posts