King Will Travel on Haramain Train During Madinah Visit: Prince Faisal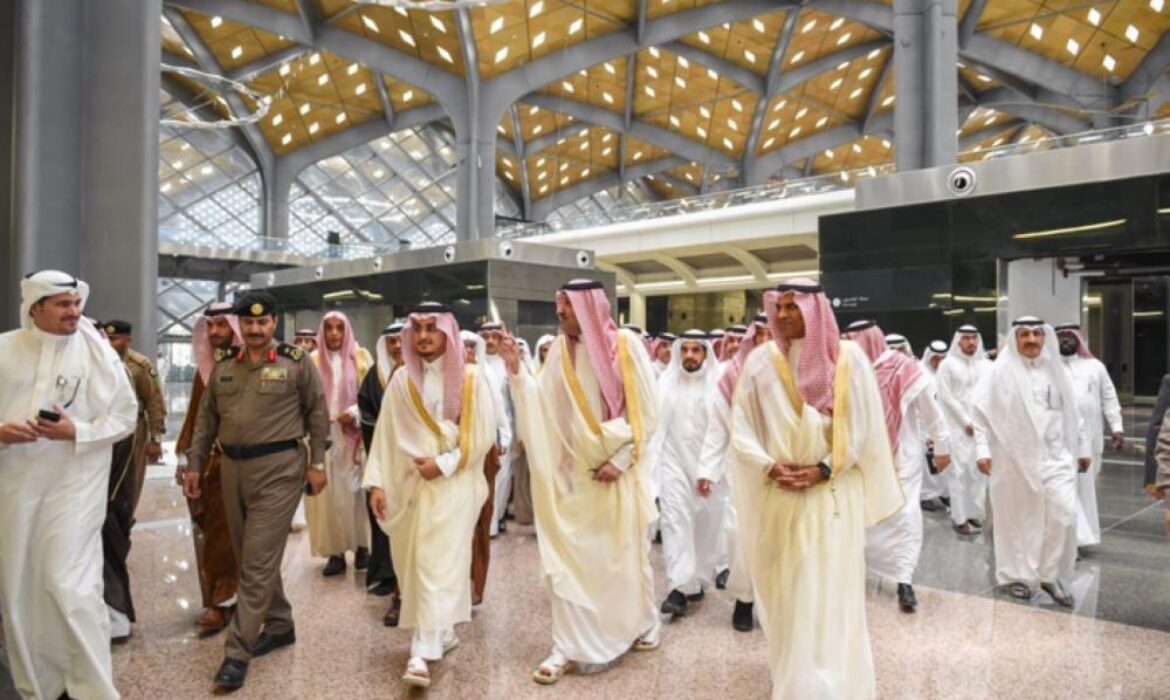 Eye of Riyadh – Custodian of the Two Holy Mosques King Salman will travel on board the Haramain High Speed Train in the near future, Prince Faisal Bin Salman, the emir of Madinah region, has announced. "King Salman has informed me about his intention to board the train in the near future when he makes a visit to Madinah or while returning from Madinah to Makkah region," he said while thanking the King for his continuous support to the Kingdom's public transport sector, including the Haramain Train project.
Prince Faisal made these remarks after traveling on board the train from Madinah to Rusaifah Railway Station in Makkah. He hoped that young Saudi men and women would play a great role in serving the Haramain trains and railway stations.
Prince Faisal performed Juma prayer at the Grand Mosque in Makkah. After the Juma prayer, he met with Sheikh Abdurahman Al-Sudais, head of the Presidency for the Affairs of the Two Holy Mosques, and other imams of the Two Holy Mosques.
Minister of Transport and Chairman of the board of the Public Transport Authority (PTA) Nabeel Al-Amoudi, Acting President of Saudi Railways Organization Romaih Al-Romaih, imams of the Prophet's Mosque, and several senior officials accompanied the emir during the journey.
Speaking on the occasion, Al-Romaih said the experimental operation of the train, which started in October 2017, would continue for some more time until its formal operation in the near future. This will be after ensuring the operational efficiency and safety of the train. He said that the Haramain Train Project is one of the largest public transport projects across the Middle East region.
The Haramain Railway links the holy cities of Makkah and Madinah via Jeddah and the King Abdullah Economic City of Rabigh. The 450 km railroad, with fully electrified double tracks, is estimated to cost SR37.5 billion. The project includes trains traveling at a speed of 320 km per hour and fitted with the highly advanced equipment and devices. There will be 35 trains and a special train for the elderly people.
The state-of-the-art railway has five stations, two terminus stations in Makkah and Madinah, and two central stations in Jeddah and Rabigh, in addition to a fifth station at King Abdulaziz International Airport that are built by the General Authority of Civil Aviation.
The Jeddah station will be the main station, with the central control room. The Rusaifah Station is 4 km from the Grand Mosque. The railway, which will bring about a dramatic change in the transportation of pilgrims between the two holy cities, is expected to carry three million passengers a year, besides helping to relieve traffic congestion on the Makkah–Madinah and Jeddah expressways.
Related Posts