One of the Most Isolated Archipelagos Got its First 5-Star Hotel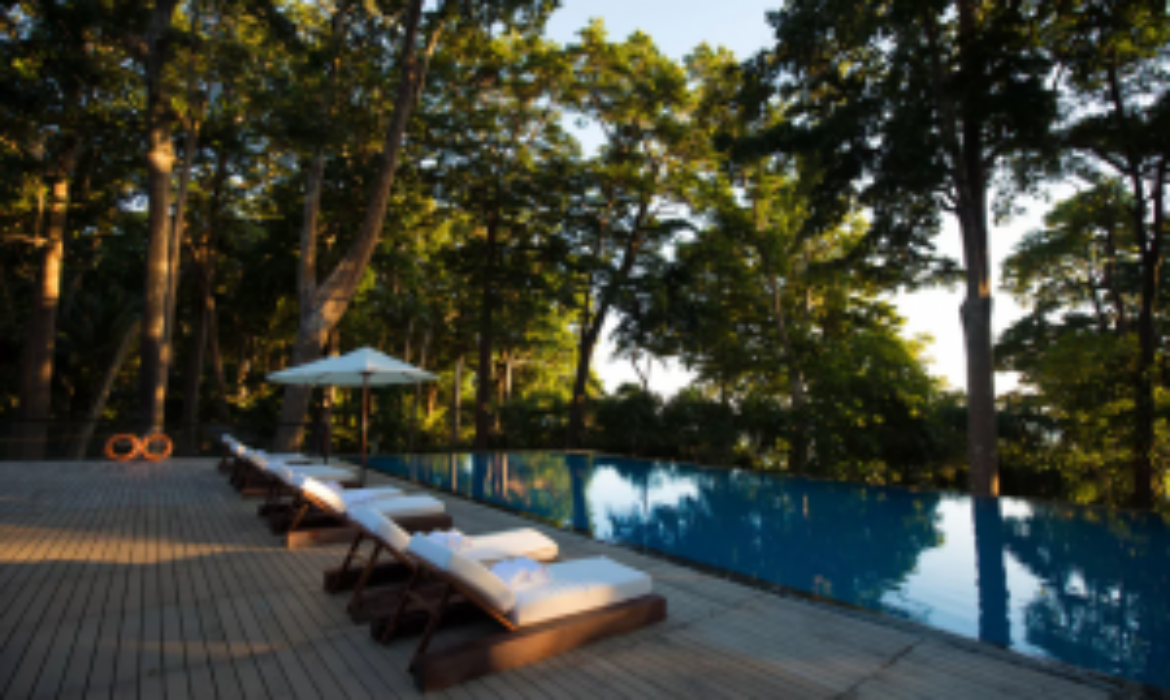 The Telegraph – Right. Right. No, right – not left!" I yelled. Too late. Me and Mum – who has the upper body strength of a hamster – let the mangroves swallow our boat. The soft crunch of branches prickled against the silence. We stopped. Then swivelled our arms and twisted our brains, trying to remember how to row the oars backwards. Eventually we made it out of the morass of twigs and glided on, deeper into the watery darkness.
We were kayaking at night in the Andamans – a paint spatter of pristine islands in the middle of the Bay of Bengal. To my right was Sir William Peel Island, just one of the Andamans' many uninhabited atolls, every inch of soil gobbled by waxy-leafed creepers and mahua trees. To my left another land mass ostentatiously braided with mangrove trees.
A splosh. "What was that? Are you sure there aren't saltwater crocodiles," I rasped. "I've never seen any myself," Ali, the leader of our group of six, boomed back from his own kayak. To distract me, he pointed his torch at the stars, tracing Orion. It was as if the sky had been sprinkled with fairy dust. Perhaps in competition, the water dazzled back with its own phosphorescence; sticking my oar into the deep was like setting off a thousands sparklers beneath the surface.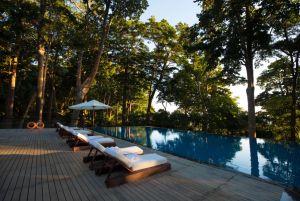 The new Taj hotel is located in the relatively undeveloped south of the island (the north is where the bulk of development remains) and it seems determined to keep the surrounding hinterlands as far as possible intact with a sustainable approach. Some of the resort's water is collected from rain, and it has installed an on-site biogas outfit, which is non-polluting and emits zero greenhouse gases.
Crucially, the hotel is planting indigenous flora and fruit trees to combat the alarming trend of deforestation elsewhere in the Andamans. The resort itself uses sustainable plantation woods (whereby when a tree is cut down another is planted to replace it). Guests are already sipping on their poolside drinks with bamboo straws, and feasting on vegetables grown in the hotel's garden.
There is a pristine perfectionism to Taj Exotica; minimalist furnishings made from coconut wood are upholstered with smart canvas colours and soothing greys. Floor-to-ceiling glass walls let the sunlight surge in. And the lobby is forensically symmetrical, down to the decorative pots containing three oversized branches each at either end.
Related Posts