Over 2.4m Pilgrims Passed Through Jeddah Airport Since November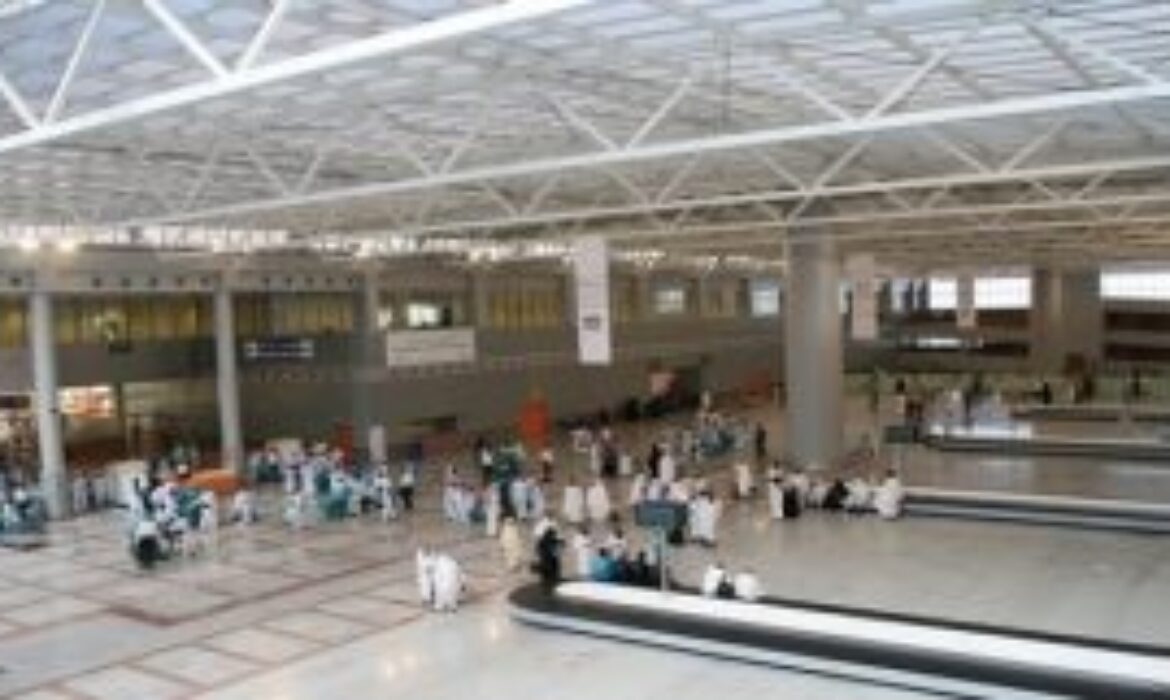 Saudi Gazette – More than 2.4 million pilgrims passed through King Abdulaziz International Airport (KAIA) in Jeddah since the beginning of the Umrah season, which started in November and will continue until July.
A total of 1.23 million pilgrims arrived and 1.21 million of them departed through the airport, Director General of King Abdulaziz International Airport Abdullah Al-Rimi said.
"The Umrah season for this year kicked off with big number of pilgrims. We are expecting an increase in the coming months, especially during Ramadan," he said.
"The Saudi leadership always ensures that pilgrims receive the best of services. All government services working at the airport are operating around the clock to serve the pilgrims," said Al-Rimi.
The airport is expected to receive 10 million pilgrims this season.
There are over 27 government and private services at the airport. There are also seven arrival and seven departure terminals for pilgrims, said Al-Rimi.
The General Authority for Civil Aviation (GACA) has planned for months in advance and has the capability to manage the large number of pilgrims, he said, adding that the airport operates at three times its regular capacity during the Umrah season.
"The airport normally receives no more than 9 million travelers a year. Earlier, 60 companies were operating at the airport, but now there are 83 companies. The number of companies increases to 98 during the Umrah season," said Al-Rimi.
The airport's terminals have an area of 510,000 sq. meters. The eastern pilgrims' terminal has an area of 90,000 sq. meters. The plaza area is 160,000 sq. meters. There are 26 parking spaces at the airport which contain 10 moving bridges and two operational centers. There is also a navigation tower, 18 travel gates, 14 terminals for pilgrims, 143 immigration counters, 120 counters for the Ministry of Haj, and 254 travel counters.
The baggage claim conveyer belt is 1.180 meters long.
There are two terminals for first class travelers and the elderly. There is also a 123-room hotel. There is a food court and commercial services arena with an area of 9.418 sq. meters. There are 20 waiting lounges in the airport, 40 praying areas, and 32 restrooms.
Related Posts