Saudi Arabia's Hajj ministry: 688,184 Umrah visas issued since September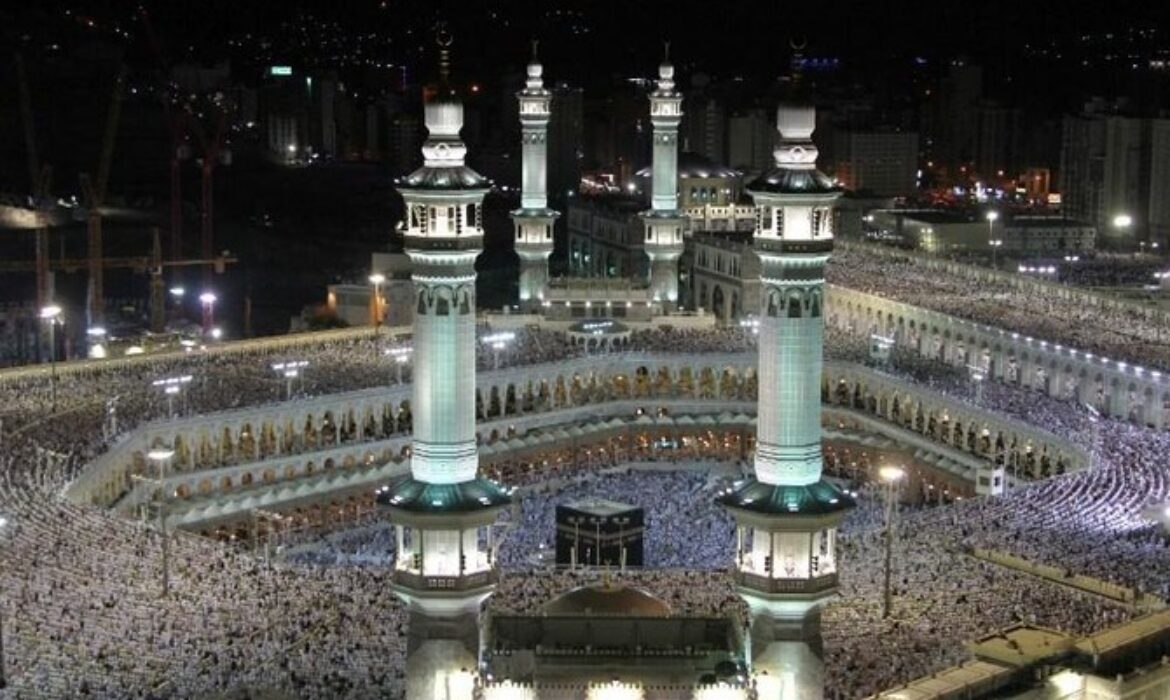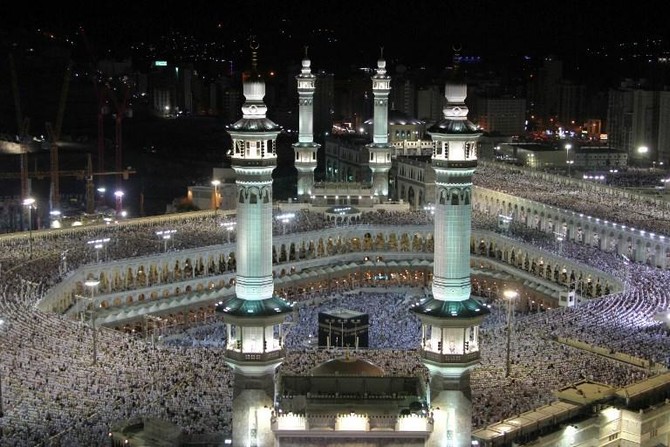 JEDDAH: The Ministry of Hajj and Umrah, which launched the Umrah weekly indicator in September 2018, has released the weekly statistics up to Wednesday.
The number of Umrah visas up until Oct. 24 reached 688,184, with 411,654 pilgrims arriving in the Kingdom.
The number of pilgrims still in the Kingdom was 255,125, with 179,643 pilgrims in Makkah and 75,482 in Madinah, with 156,529 pilgrims leaving Saudi Arabia after completing Umrah, according to the weekly data.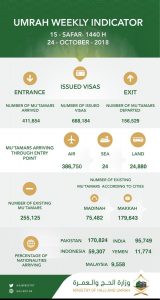 The highest numbers of pilgrims by nationality entering the Kingdom were: 170,824 Pakistanis, 95,749 Indians, 59,307 Indonesians, 11,774 Yemenis, 9,558 Malaysians, 9,319 British, 8,935 Emiratis, 8,278 Jordanians, 5,857 Bengalis, and 4,652 Turkish.
The weekly indicator was launched to enable authorities to track the number of pilgrims arriving in the Kingdom and to help enrich their experiences by providing high-quality services.
Related Posts