Travel insurance: Transforming and challenging through digital technology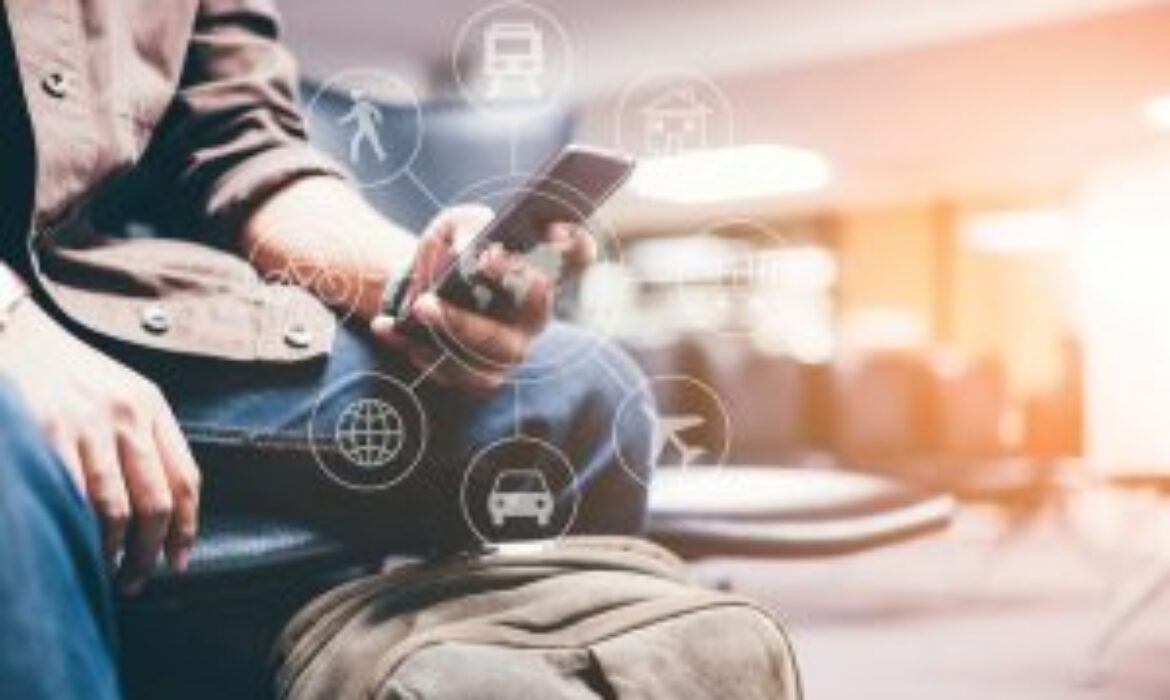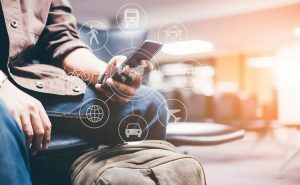 The insurance market and the tourism industry have not always had reputations for embracing the latest technology. But things are changing and digital advances such as geo-location and data analytics will only help accelerate the pace of change
Technology is transforming the travel insurance sector for its most important stakeholders – insurers; consumers; tour operators; medical and emergency service providers.
At the heart of this revolution technologies are converging such as mobile computing, artificial intelligence, data analytics and geo-location to give enhanced customer journeys and efficiency gains that were unimaginable just a few years ago.
The acknowledgement of the benefits of using third-party technology companies continues to grow and the fruits of this can be seen in the number of new apps and systems being delivered to market at a bewildering pace, exploiting the seemingly ubiquitous power of mobile devices particularly smartphones.
As holidays and consumer behaviours evolve, insurance must innovate, too. The past 12 months have witnessed staggering advances that barely raised an eyebrow.
Co-op Insurance marked its first foray into the market by introducing the ability to speak to a doctor before and during a trip via smartphone. This allows potential health concerns to be identified before people travel, saving the costs associated with falling ill overseas; while Facetime consultation with a UK doctor cuts out the need for expensive medical services abroad.
Online medical consultation worldwide means customers can receive prescriptions on the fly, while other traditional barriers to fast treatment are eliminated.
Insurers can alert the policyholder to the best place for specific treatments; in cases where communication with local hospitals proves difficult or cultural bureaucracy might slow things down, local agents can be appointed to step in and deal with a case, all via the same seamless system.
This is highly efficient and offers the policyholder tangible, practical support while removing the stress and burden of potential language difficulties in the event of a potential claim or request for assistance. At the end of last year, Zurich introduced a 'selfie app' to improve the consumer experience; but by far the biggest change of the year has been the introduction of products and services capitalising on geo-location technologies.
Geo-location benefits
Many travellers can benefit from the advantages of geo-location and an automated customer services and claims engine; from over 65s to those with pre-existing medical conditions priced out of traditional policies, to those with disabilities and other specialist needs.
Consumers can be offered relevant add-ons and upgrades as their location changes, the classic example being the proposal of winter sports cover when the time and location suggest this would be useful. An app that can see you are not covered for specific winter sports (if you've travelled to St Moritz, for example), while sophisticated predictive data analysis means customers receive a quote based on actual, rather than perceived or traditional blanket risk.
Geo-location allows insurers to get their policyholders out of trouble fast and make sure that they receive the best advice when they need it. This can help identify who was actually in the area at the time of an incident, as part of the claims validation process. Messaging all your policyholders caught up in a natural disaster or terrorist attack might not only be a responsible thing to do, it could reduce your claims administration costs and increase your customer satisfaction ratings significantly. These technologies used intelligently present the opportunity for valuable up-selling and relevant services, coupled with pro-active consumer risk protection in the event of a major incident.
Bespoke or personal travel profiles are easily within reach when AIand geo-location work in harmony, and the current consumer benefits being offered by early technology pioneers are just the beginning. The future is bright, the future is personalisation based on intelligent geo-location.
It's not only a greatly improved customer experience and cost reduction that we can all look forward to – geo-location is going to be an immensely powerful weapon in the anti-fraud armoury, too. At £3.6m a day (according to Association of British Insurers figures), the UK travel fraud bill pushes up premiums for everyone, but is another area geo-location and data analytics combined, can help with.
Analytics and algorithms can see through most fraudulent tactics, and flag trends and patterns. Management by exception means systems show only what investigators need to see and digital evidence creates its own footprint. A big data approach can identify abnormal claims frequency and facilitates claims hot-spotting.
Using smart software to identify emerging trends is primarily employed to identify customer needs, bringing new products to market, while refining existing ones. However, it can also spot the next trends and scamsin real time, and geo-location can help identify if such scams are centred on a specific locale.
Examples of this in action are the spate of food poisoning and backpacker scams in recent years. Data shows one in five backpacker claims were submitted in the last few days of a trip. Once identified it was a cause for concern, it became an immediate fraud red flag for further investigation. Geo-location and data were able to show many food poisoning scams were unique to a specific area of Spain with British tourists. Knowledge is power.
Tourism co-operation
In addition to helping both traveller and insurer, geo-location and technology have a key role to play in the wider tourism sector. The UN World Tourism organisation and European Parliament signed an agreement in March putting technology at the heart of tourism co-operation and in doing so, recognised the vital role it has to play if the key concerns of the sector have any hope of being resolved successfully.
The number of visitors to Europe is expected to double to two billion over the next decade and if the full potential of the region is to be realised, the most pressing problems must be overcome – the overcrowding of popular locations and beauty spots coupled with the need to deliver sustainable tourism.
Tourists will still expect seamless travel and access to services, and technology will be critical to achieving this. Insurtech has a role to play in delivering the goal of sustainable tourism – by directing people to 'hidden gems' and steering them away from places like Venice at peak periods and suggesting alternative times of day where their destination will be less swamped with fellow visitors.
Geo-location and data analytics represent a first technological toe in the water of what is going to become a much more sophisticated consumer offering. From Fitbits on wrists to smartphones in pockets, there is more processing power on each person than sent man to the moon. This all enables every travel insurance need and want to be predicted, costed, and conveniently delivered to a device – faster than finding the name of a friendly local broker in the Yellow Pages.
While the insurance market and the tourism industry have always had a reputation for conservatism, often for good reason, attitudes towards technology have already passed a critical point.
Related Posts